Nutritional and allergen information is available for each standard meal. The information varies based on protein selection and ingredient availability. If there are any ingredient changes due to availability or customized proteins in your dish, the nutritional and allergen information will not reflect those changes.

To find the nutritional information, click on a meal and scroll beneath the picture and 'Nutrition (per serving)' section. You should see a link 'See Full Nutrition Facts'. The link will take you to a picture of all the nutritional facts as packaged and prepared for that meal.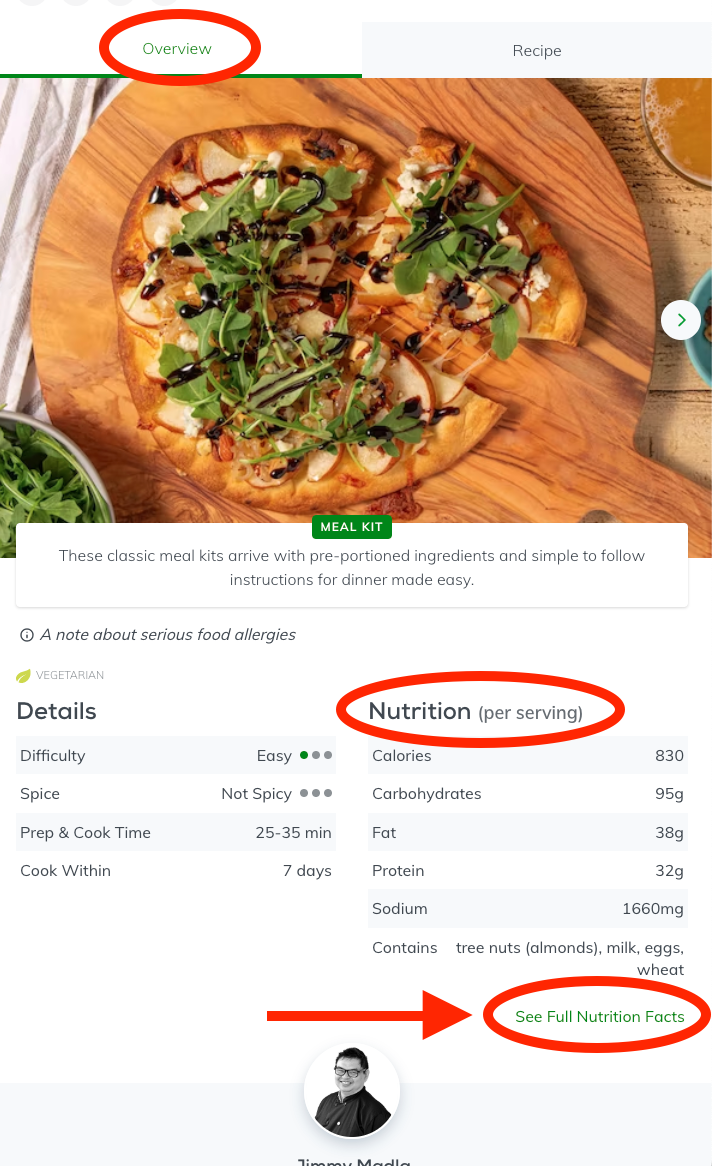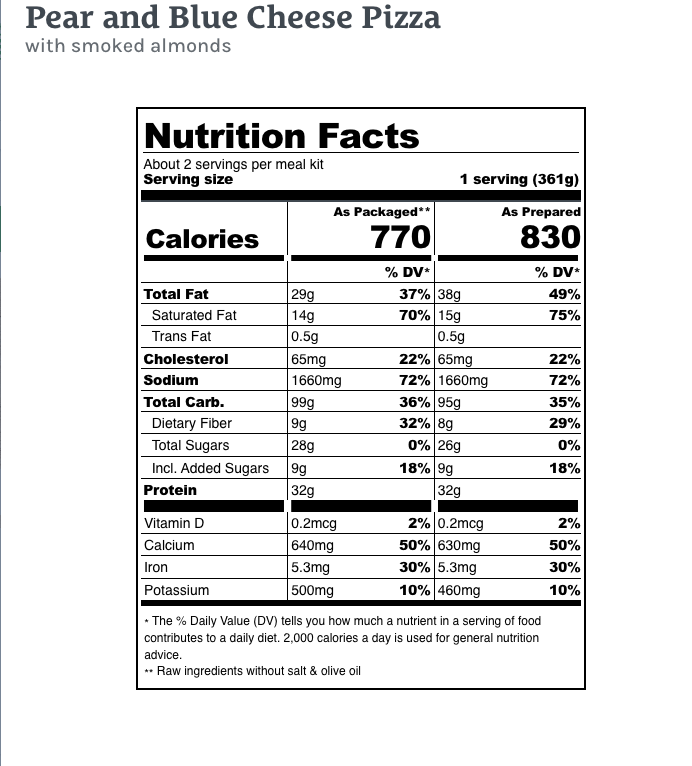 Check out these related FAQs:
How can I track macros on a Home Chef meal plan?