You can change your plan by going to your account settings and choosing from the dropdown under "Subscription Plan". See the difference in our plans here.

On desktop + mobile web: Account > Account Information
Home Chef App: Account > My Settings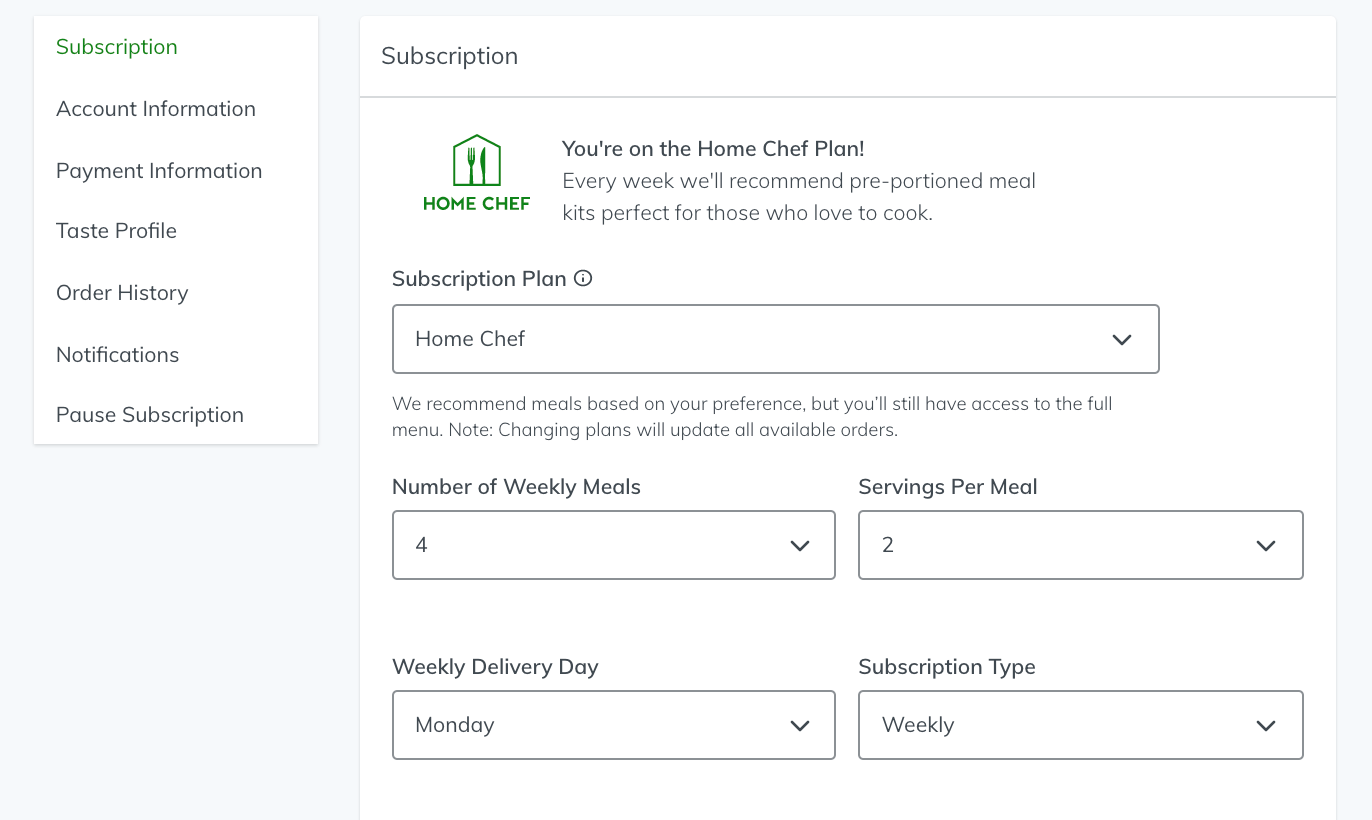 *Please be aware that when you switch plans all unprocessed orders will be switched to the new plan. Any previously saved edits will be lost. Additionally, Family Plan has a different price per serving than our standard menu. When you go to change the plan, you'll see an informational message displaying your new price per serving.