Each week, we'll assign you a new selection of meals tailored to the dietary preferences you've set. Remember, you are always able to customize your order and select the meals of your choice.
If you are trying to make changes to the menu selections of an existing order, visit the Upcoming Orders page on your account. Scroll to the delivery you'd like to edit, and click the button that says "Edit Basket" to go to to the page where you edit your meals.

The meals you currently have in your order will have a green bar under the menu card. To remove a meal, click the Trash Can icon. To add a meal, click the Plus Sign. Press the Plus Sign again to add more servings–up to 8 servings per meal. Once you're done, click "Save" up at the top.

Keep in mind that we have limited options for customization–you can read more about our Customize It feature here.

To change the total amount of servings in your order or to adjust your delivery day for that week, click the Summary button on the Upcoming Orders page.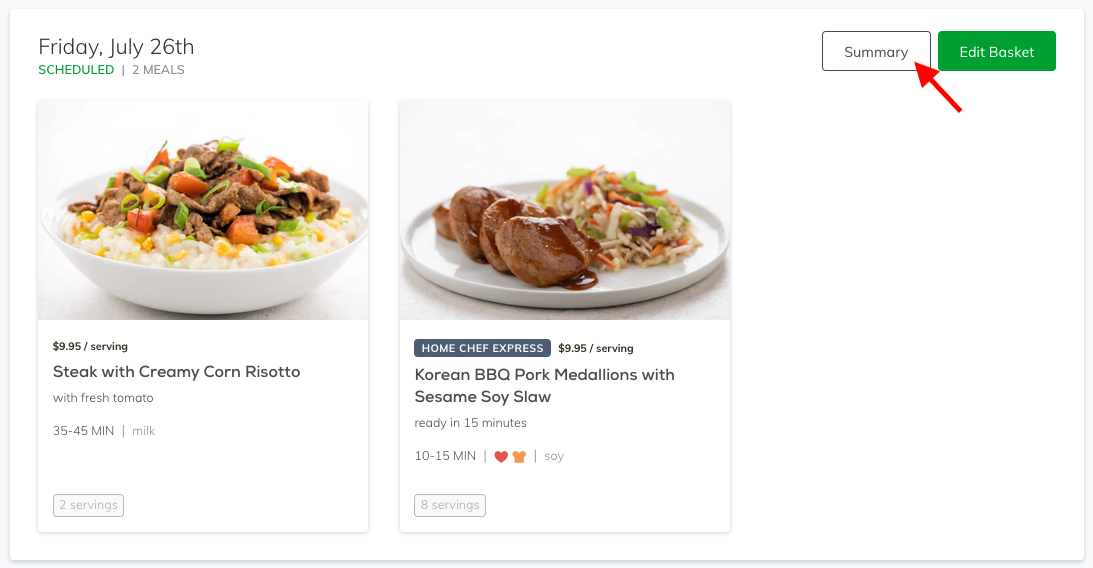 Your Summary will pop up on the right side of the page. Use the drop down to adjust delivery day or to adjust the servings of all meals in the order.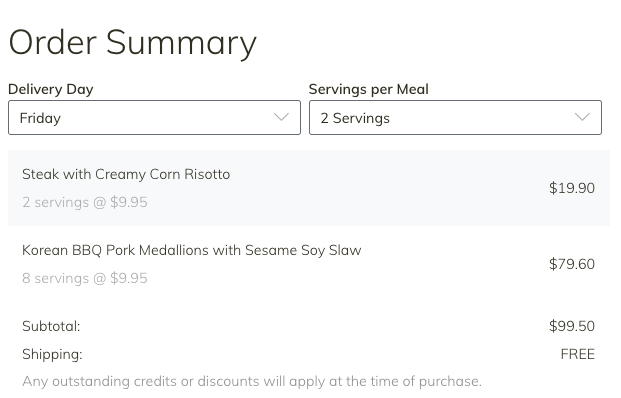 New menus go up each Friday at 12pm(CST).
If you're new to Home Chef, you can take a look at our weekly menu options here.