If you'd prefer to opt into automatic biweekly or monthly orders, you can do so by clicking My Account in the upper right corner of your dashboard, clicking Account Information and then selecting 'Pause your Subscription' in the middle of the page.
From there, click any of the reasons under the Schedule section.

Once you're there, select the second option, 'Change my frequency'.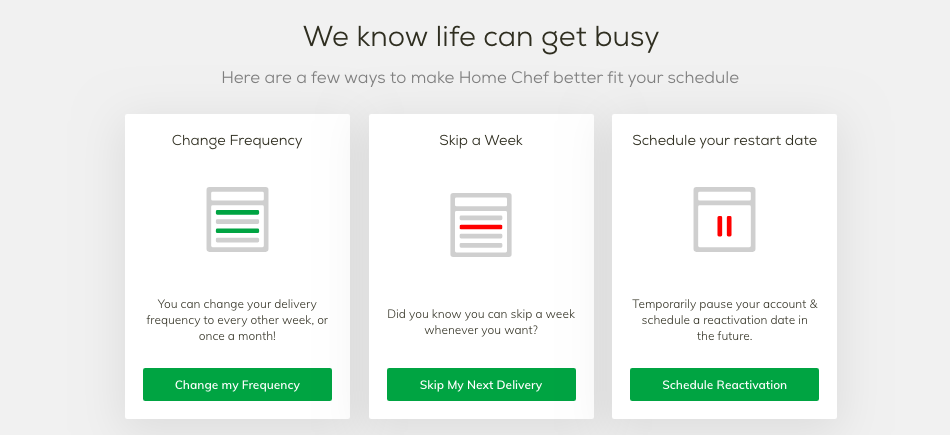 If you've paused and reactivated your account in the past, you may see a 'Subscription Type' section in your Account Information tab--you can make changes to your frequency there as well.
Keep in mind that when you opt to change your subscription frequency, your new delivery day will default to two weeks or four weeks out from your prior delivery day.
If you decide that you'd like to switch back to a weekly subscription, you can do so in the same section.