Taking a break from Home Chef is easy. You have the ability to manage your Home Chef delivery schedule for the next five weeks by using our "skip" option mentioned below. Our flexible subscription allows you to deactivate your account at any time, for as long as you need. Simply go to your account page, click on the "Account Settings" tab, and pause your account at the bottom left of the page.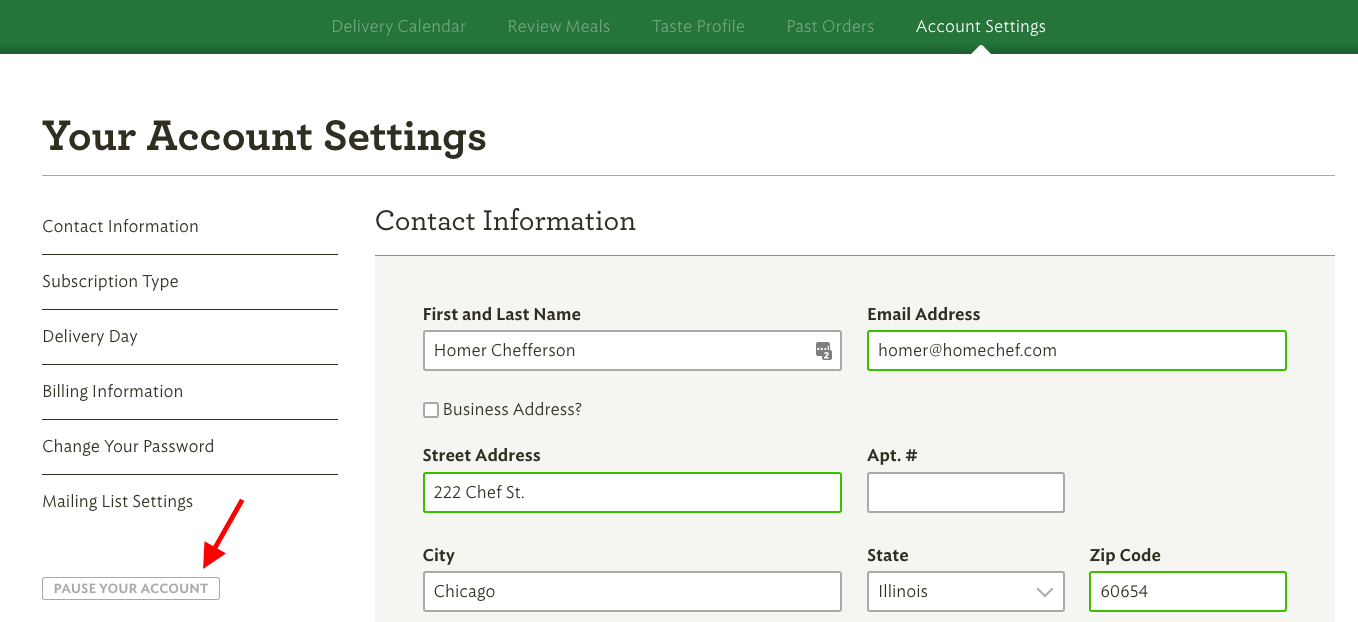 Pausing your account will effectively cancel your subscription with us, but if you'd like to start receiving meals again, you may log back in and unpause at any time.
Keep in mind that pausing your account will not cancel an order that's already been processed, including your first scheduled order. Be sure to pause your account before the Friday 12PM Central deadline if you do not want a delivery for the upcoming week. 
If you have questions or you need help adjusting your first order, you can contact our support team here. When you're ready for another order, simply login & the site will prompt you to "reactivate" before placing your order.